Before knowing about women's empowerment, we should understand what we mean by 'empowerment'. 'Empowerment refers to the ability of a person from which he gets this ability in which he can take all the decisions related to his life on his own. In women empowerment too, we are talking about the same ability where Women Empowerment is the process that creates power in women to live a happy and respectable life in a society. the power of women, through which they can make every decision related to their life and live well in family and society. Empowering women to enable them to achieve their real rights in society.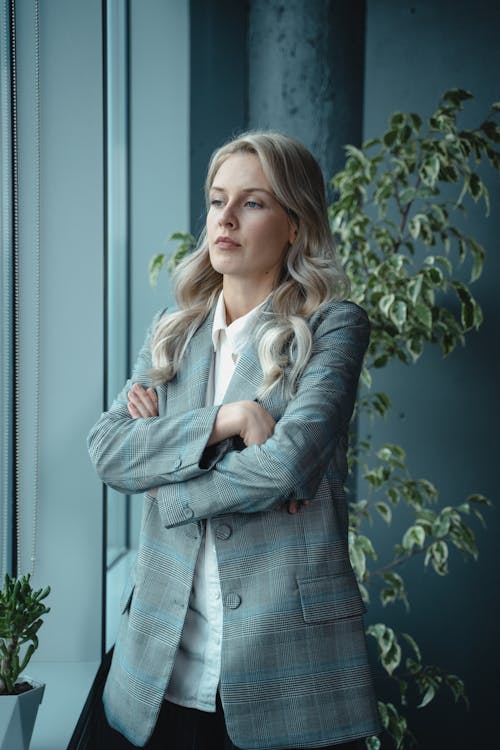 But see the irony, despite having so much power in a woman, she is feeling the need for empowerment. Economic empowerment of women refers to the availability of their economic decisions, income, wealth, and other things, only by getting these facilities can they raise their social status.
In order to bring awareness in the society about the importance and rights of women in the development of the nation, many programs like Mother's Day, International Women's Day, etc. are being run by the government. Women need development in many fields.
In India, in order to empower women, it is first necessary to kill all those monstrous thoughts that kill their rights and values ​​in society, such as – dowry, illiteracy, sexual violence, inequality, foeticide, domestic violence towards women, Prostitution, human trafficking, and so on.
There is a high level of gender inequality in our country. Where women are suffering from the bad behavior of their family as well as external society. Women are number one in the number of illiterates in India.
The real meaning of women empowerment will be understood when they will be given a good education in India and they will be able to make independent decisions in every field.
Need for Women Empowerment
Essay on women's empowerment in India in English
Due to old and orthodox ideologies, many areas of India are prohibited from leaving their homes. In such areas, women do not have the freedom to go out of the house for education or employment.
 Exploitation in the workplace is also a major obstacle in women's empowerment. Private sectors such as service industries, software industries, educational institutions, and hospitals are most affected by this problem.
Problems for women arise due to the dominance of male prominence in society. In the past few years, there has been a rapid increase in harassment of women in the field of work and there has been an increase of about 170 percent in the last few decades.
In India, women are still discriminated against at the gender level in workplaces. In many areas, women are not even allowed to go out for education and employment. Also, they do not have the freedom to work independently or take decisions related to family and they are always considered less than men in every task.
Women in India are paid less than their male counterparts and this problem is even more pathetic in the unorganized sector, especially in places with daily wages. Women are paid less than men even when they do the same work for the same amount of time, and such work shows the power disparity between women and men. Women working in the organized sector are paid less than men, despite having the same experience and qualifications as their male counterparts.
Problems like illiteracy among women and dropping out of education are also very big obstacles in women's empowerment.
 Although child marriage in India has been reduced to a great extent by effective decisions taken by the government in the last few decades, a report by UNICEF in 2018 shows that India still has about 15 every year. Lakh girls are married before the age of 18, due to early marriage, the development of women stops and they are not able to become physically and mentally mature.
Serious crimes like dowry, honor killing, and trafficking are seen against Indian women along with much domestic violence. However, it is quite strange that women in urban areas are more victims of criminal attacks than women in rural areas.
Working women also do not use public transport late in the night due to their safety. In the true sense, women empowerment can be achieved only when the safety of women can be ensured and like men, they can come freely without any fear.
Female feticide or abortion on the basis of gender is one of the biggest reasons for women's empowerment in India. Female foeticide refers to foeticide on the basis of gender, under which female foeticide is aborted without the consent of the mother. Due to female feticide, there has been a considerable difference in the sex ratio between women and men in states like Haryana and Jammu, and Kashmir. These claims of our women's empowerment will not be fulfilled until we can eradicate the problem of female foeticide.
First, I need to convince myself that I am capable. I am a woman, do not live in this self-aggrandizement. When you come in self-aggrandizement, then your energy, enthusiasm, and strength start to decrease.
Stop blaming yourself and start praising yourself. Praising is a divine quality, isn't it?
Never bring such a thought to my mind, I am a woman, I am helpless. Nothing will be gained from such internal inequality. You stand stung, the ability that is needed to get your rights is all in you. you are magic, own that shit.
There should also be a change in the free society. But you cannot make this change by staying in the spirit of self-aggrandizement. "
be bold enough to use your voice, stay strong do remember this you are magic, own that shit stop setting yourself on fire to keep someone else warm. Love yourself and embrace yourself.